Workshops and Trainings
If you are requesting Center for Campus Wellness presence at a tabling event, please fill out form here.
The Center for Campus Wellness provides trainings and workshops for students, faculty and staff. Participants leave with practical skills and a better understanding of how to create a healthier and safer campus community.
Center for Campus Wellness recognizes that we are still in the midst of a global pandemic. With this knowledge, prioritizing the safety and comfort of our facilitators and workshop attendees is of the utmost importance. We encourage our workshop facilitators and attendees to wear masks.
Our policies may change at any moment.
Request a live, interactive workshop for your group (in-person or online)!
To curate an engaging educational experience for our students, we cap our workshop attendance at 35. if your group size is larger than 35, please continue to submit a request below and we can discuss alternative options.
We need at least 3 weeksto process workshop requests and priority is given to University of Utah student audiences (e.g., classroom requests, student groups). We may be able to accommodate other requests on a case-by-case basis. Please email wellness@sa.utah.edu with any questions!
Please note: submitting a workshop request is not a confirmation that the workshop will be scheduled.
View Calendar For Current Online Events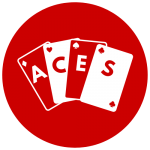 Workshops with our ACES logo are led by our ACES peer health educators.
Center for Campus Wellness Basics
BYSTANDER INTERVENTION
VIOLENCE PREVENTION
You may also be interested in educational opportunities from McCluskey Center for Violence Prevention. Check out their offerings here.
HARM REDUCTION
SEXUAL WELLNESS & HEALTHY RELATIONSHIPS
MENTAL WELLNESS
VICTIM-SURVIVOR Advocacy