About Recovery at the U (RU)
Our purpose is to support students in or seeking recovery through community to achieve academic and personal success while enjoying a healthy, balanced, and genuine college experience.
RU is not a clinical treatment program but a peer support community.
The Beginnings
This Collegiate Recovery Program (CRP) all started with students in recovery. Back in 2016, the CRP – at the time a registered student organization – was initially funded by in-kind donations and a grant from Transforming Youth in Recovery (TYR) which began the building of a CRP here at the U. In March of 2018 on the last day of Utah's state legislative session, thanks to the work of Recovery at the U's faculty advisor (Dr. Jason Castillo) and other leaders, RU was awarded the necessary funds to house a CRP to stay, making RU the first CRP in the nation to receive state funding. Today, the program continues to evolve as the heart and soul of this cause thrives with each new member to RU.
What We Provide
Connections to a Community of Peers in Recovery
Recovery Meetings
1:1 Meeting with RU staff
Recovery Coaching
Activities and Events
Volunteering Opportunities
Connections to Resources
And More!
Interested in joining the community?
Fill out our interest form and our coordinator will reach out to you!
Fall 2023 Calendar
Recovery Meetings
SMART Recovery Meetings:

Fridays at 9:30am in the Women's Resource Center (Union Rm 411)

SMART Recovery Family and Friends Meetings: two Thursdays a month at 12pm, on Zoom – Email Liz Spencer (LSpencer@sa.utah.edu) to register!

September: 14th, 28th
October: 19th, 26th
November: 9th, 30th
December: 7th
Events
Sober Tailgating – UT v FL – Thursday, August 31st @ 3pm on Tailgate Island
Recovery Awareness Days – one Monday a month, 11am-1pm in Union Lobby:

September 18th
October 16th
November 13th
December 4th

Harm Reduction Awareness Tabling – one day a month, variable locations/times

Wednesday, September 6th, 10:30am-12:30pm, Marriott Library East Entrance
Thursday, October 5th, 10am-12pm, Farmer's Market in Tanner Plaza
Thursday, November 2nd, 12pm – 2pm, Mariott Library East Entrance

Volunteering Opportunities

Bennion Center's Service Corner Nights

Wednesday, September 6th, 6-8pm, KV 1010
Wednesday, October 18th, 6-8pm, KV 1010
Get in touch
Recovery Program Coordinator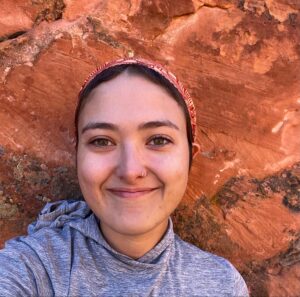 Liz Spencer
lspencer@sa.utah.edu
SSB 330
(801) 581 7776
WE'RE HERE TO HELP
Our Student Services Building location is open Monday - Friday from 8AM - 5PM. We provide a number of resources and services for the campus community including workshops and trainings, Victim-Survivor advocacy services, STI/HIV testing, student involvement opportunities and more.